Welcome To Tiling Waterproofing Services
Tiling Waterproofing Services "TWS" is a Brisbane based company established in 2004. When engaging the services of TWS, the convenience and cost effectiveness of one business providing the Tiling & Waterproofing is advantageous for the efficient completion of projects. TWS staff have the skills and technical knowledge to complete the job on time, on budget and in a professional manner. From Domestic Jobs To Major Commercial & Industrial Projects, call Doug at TWS for your Tiling & Waterproofing needs

TWS is certified compliant with the National Code of Practice for the Construction Industry.
Projects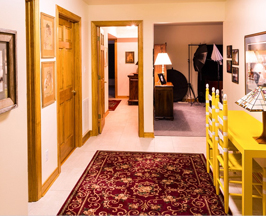 Orion Shopping Centre Springfield
Work has begun on the Orion Shopping Centre's $154 million second stage. Stage two, scheduled to be open by December 2015, will see 80 additional specialty shops as well as major retailers Coles and Target. Another key factor for Mirvac signing off on the new stage was the commitment by Events Cinemas to build a 2000-seat complex featuring eight screens, two of which will be gold class